Yachtie Visas: SCHENGEN VISA
A common visa that yacht crew need (other than the B1/B2 visa for travel to the US) is the Schengen Visa. Depending on your nationality, you'll need this visa to work/travel in Europe/Schengen area. Having this visa will give you more work opportunities and allow you to travel freely between the region. Here's everything you need to know about the Schengen Visa:
What is it?
The Schengen Visa is a short stay Visa for the Schengen area. With this Visa, you are allowed to travel through the Schengen States, for no more than 90 days in a 180 day time frame. Here is a map of the included 26 countries: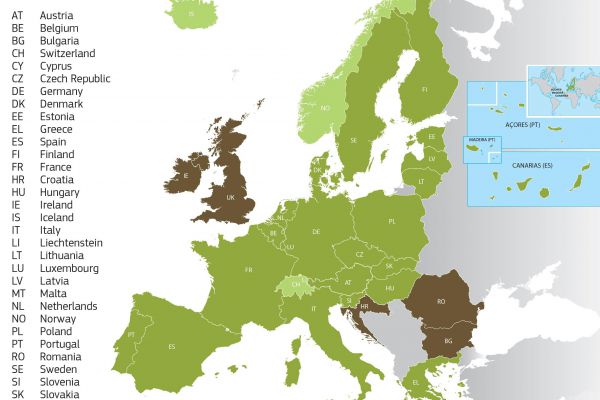 How To Apply
*NOTE: Your nationality is what decides whether or not you will need to apply for a Schengen Visa. Check this website to see if you need the visa.
Figure out what type of visa you need and where you're going. This will help you figure out where to send your application. If it is just one country, send it directly there. If it is multiple, send it to the one you will be at the longest. If you you are going to multiple for an equal amount of time, send it to the first country whose border you will cross to get into the Schengen States. Check here for the step-by-step instructions.

Download the application, print it, and fill it out.

Have the necessary documents. Some Embassies will require additional items, so check for your trip specifically. But, you will for sure need:
Warnings and Special Notes
DO NOT MAKE PLANS UNTIL YOU ARE ISSUED A VISA! Airplane tickets are often non-refundable, and that would be very unfortunate.

It will generally take 15 days to process, but could take up to 30 and even 60 days.

In the chance that your Visa is refused, you can appeal. Simply contact the Ministry of Foreign Affairs of the Schengen State you intend to visit.

Make sure your yachting work takes place within your 90 day Visa. Do not try to stay longer than your allotted time.
These are just facts and information straight from the official Schengen Visa website. If you are worried at all, please consult a professional.
DISCLAIMER: Meridiano is not a legal or immigration expert and this should not be considered legal advice. You should seek appropriate counsel for your own situation. Meridiano is not responsible for, and expressly disclaims all liability for, damages of any kind arising out of use, reference to, or reliance on any information contained within the site. While the information contained within the site is periodically updated, no guarantee is given that the information provided on this website is correct, complete, and up-to-date.
---
Ready to continue the job search? Create a free CREW account to get hired now.
Are you looking for crew or day workers? Create an EMPLOYER account and find someone in minutes!