Wine 101: Introduction to Wines for Yacht Stewardesses
Basic wine skills and pairings are a tricky thing to learn. However, as a stewardess, you'll need good wine knowledge to better serve guests. We found 4 helpful charts to help even the greenest of stews better understand:
Types of Wine Glasses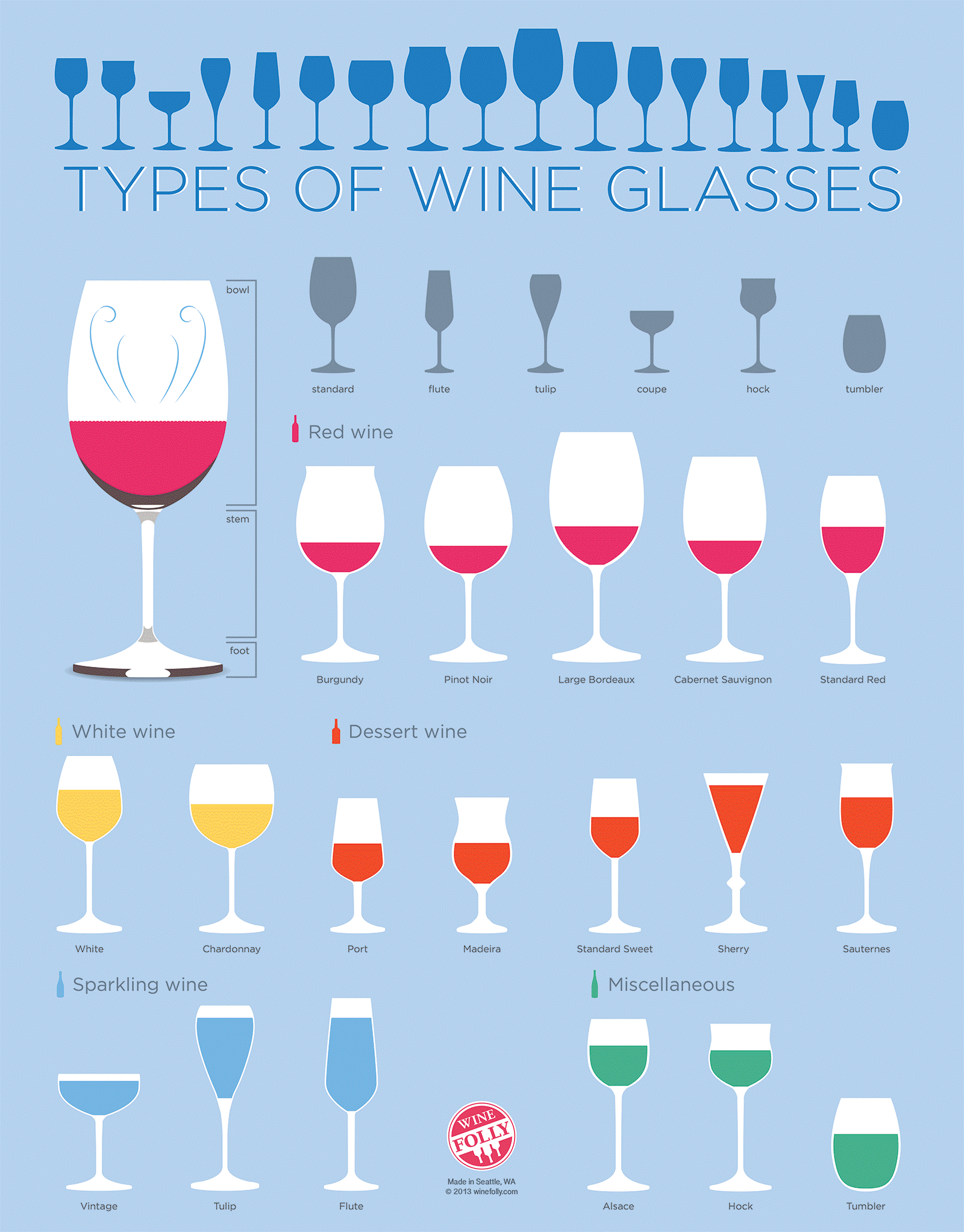 When you get on board, you'll encounter so many glasses! Between all the glassware for water, wines, cocktails, and more, you'll want to start by identifying the different wine glasses. Did you know there are different wine glasses for different types of wine (no, red solo cups don't count)? The graphic above will help you navigate the glassware on board.
Wine Types & Flavor

What do you do if a guest asks you for a full-bodied red wine? DO NOT PANIC, just refer to this wine flavor chart. It's helpful to know the general range of flavor (from light to more full-bodied) for both white and red wines and the graphic above can be your cheat sheet when preparing for service.
Wine and Food Pairing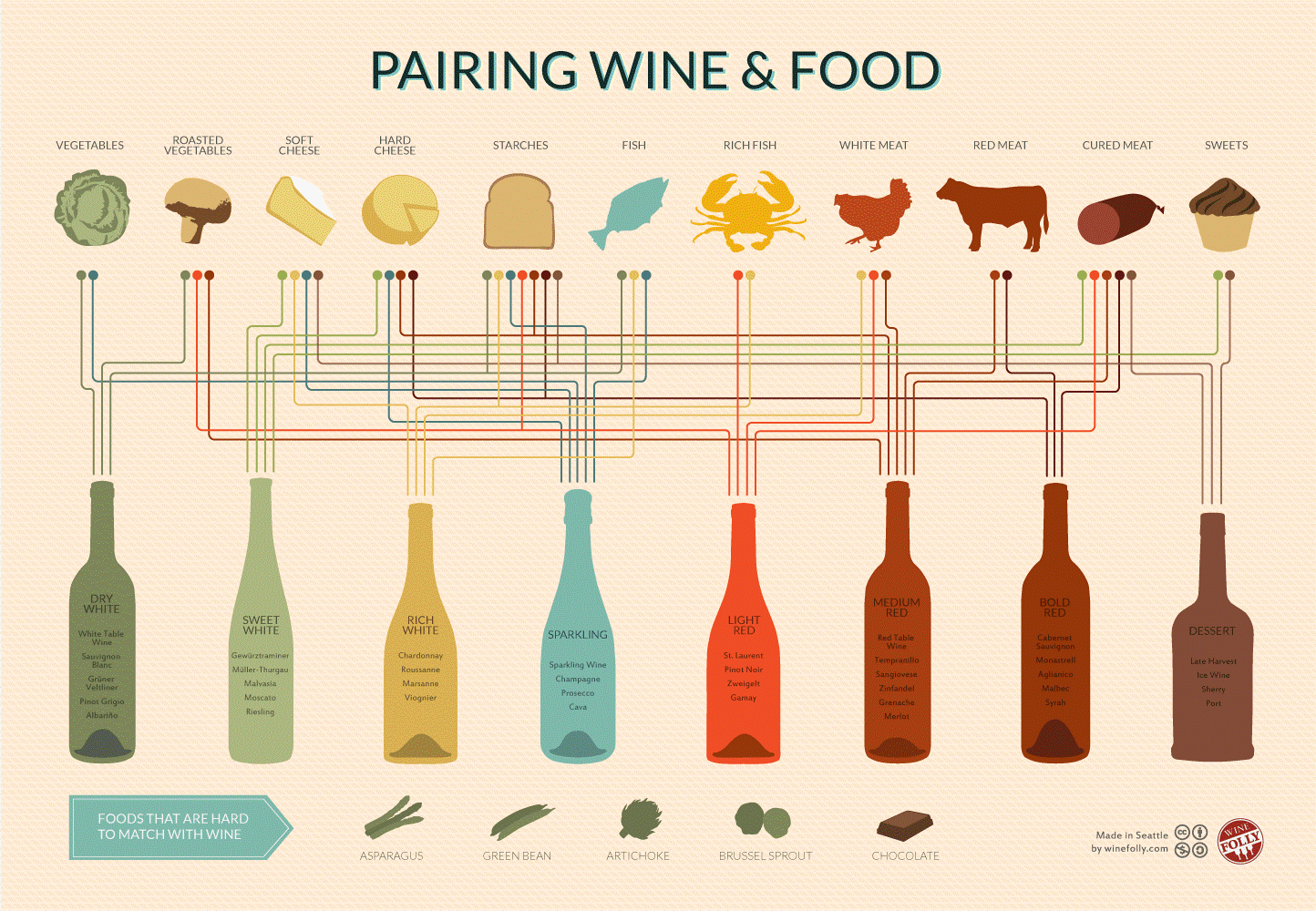 The very basics of this (white=fish, red=beef) are easy to know. But what about when a guest wants to know what goes better with soft cheese versus hard cheese? This Wine & Food Pairing Chart is a great place to start.
The Most Important…Should You Have Some Wine
(off charter of course)?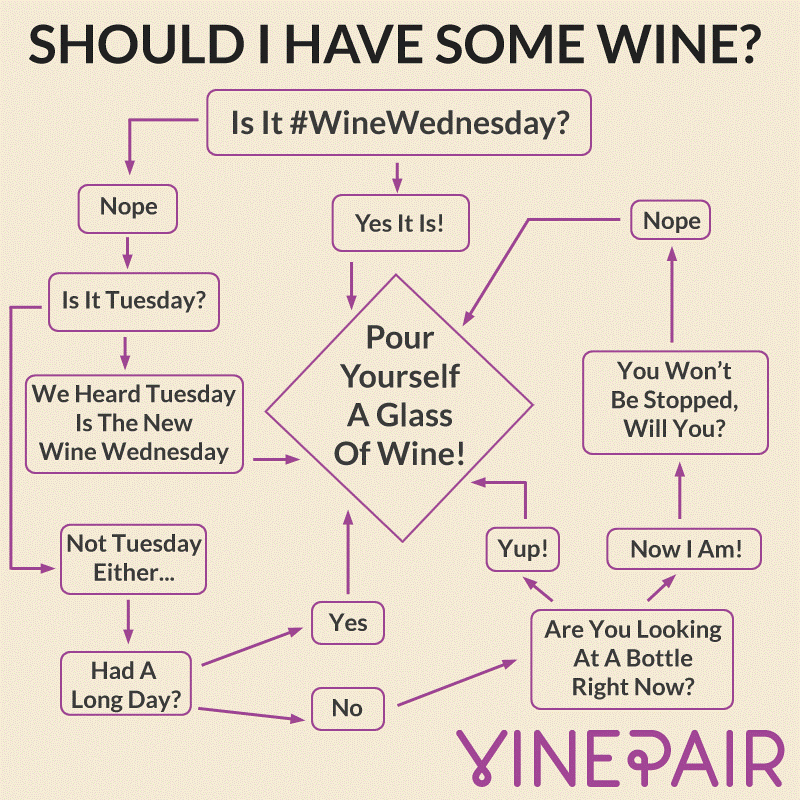 We think you'll like the answer.
Have you ever had one of these moments of panic? No need to WINE about it anymore. Once you've learned the basics of wine, take a look at Wine 102: Wine Service.
---
Looking for a yacht job? Create a free CREW account and start receiving job offers.
Looking for crew? Join Meridiano and easily search over 40,000 qualified crew profiles to find your next great hire!