Why Yacht References Matter
You may have the perfect CV, lots of yachting experience, and certificates for days. However, a couple of bad references from old captains or an industry veteran will hurt your chances of finding your next yacht job. Even more "casual" reference checks by asking mutual friends/crew members who have worked with you before could mean the difference between a hit or a miss on your next job. Check out the scenario below: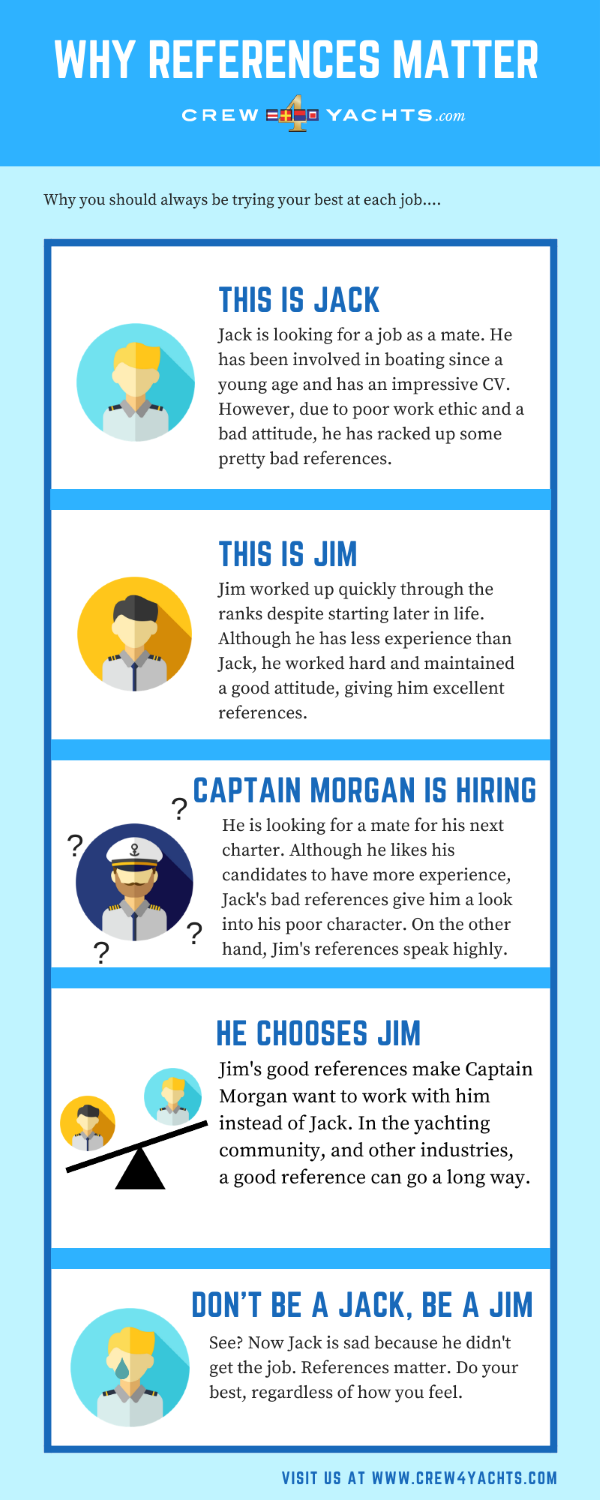 Don't let this happen to you! Don't forget to include references on your CV and your Meridiano free crew profile.
---
Looking for a yacht job? Create a free CREW account and start receiving job offers. Looking for crew? Join Meridiano and easily search over 40,000 qualified crew profiles to find your next great hire!