Meridian° - Best Superyacht Software Award 2022 Nomination
It's no secret that software plays a crucial role in the quality of life onboard a superyacht. We are extremely excited and honored to be a part of the ACREW Best Superyacht Software Award.
This award recognizes businesses that use digital technology to improve the lives of crew members and guests onboard. The product is innovative, well polished, easy to be implemented by the user, and has an overall attractive design. The software serves its purpose, and the provider is always available to support in case of any issues.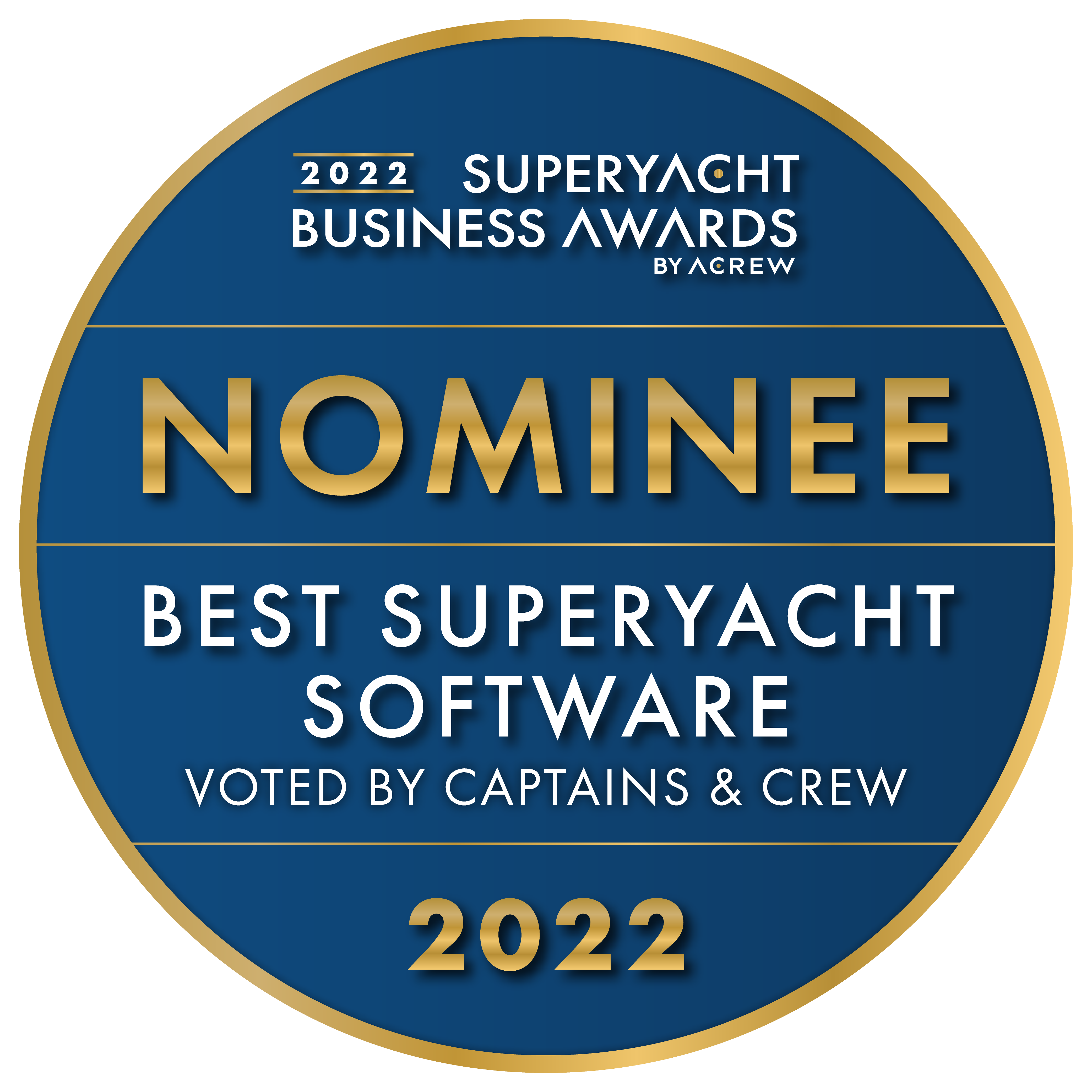 Meridian° is a global meeting room for maritime industry employers and crew, plus our innovative software lets you interview and verify crew. Experience an all-in-one platform that instantly connects you to your next opportunity or hire.
Employers - The Meridian° Advantage
Step 1: FIND. You need crew that are actually available, with verified work history and references, and with the right qualifications and skill set. Your subscription gives you full access to all crew profiles. Whether you use search to find that perfect crew member or post a job for crew to apply for, you will quickly find qualified crew with intelligent filters, our crew compare tool, confidential crew chat, and more.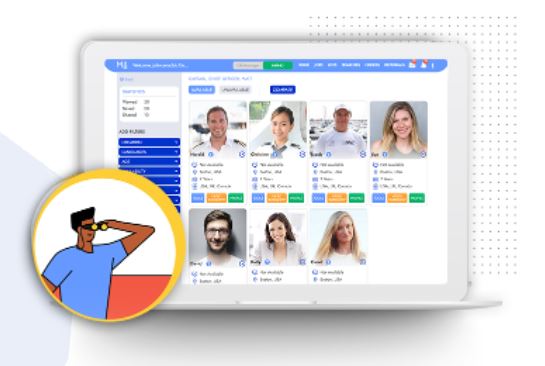 Step 2: INTERVIEW. Other websites have you sort through CV's and profile pictures to find crew. At Meridiano, we believe video is the future. Here, in addition to CV's and pictures, we also have 30-second crew video introductions, pre-recorded standard crew interviews, and the ability to interview crew with your own questions. Video saves you time and expense by uncovering crew personalities and experiences typically only found during in-person interviews.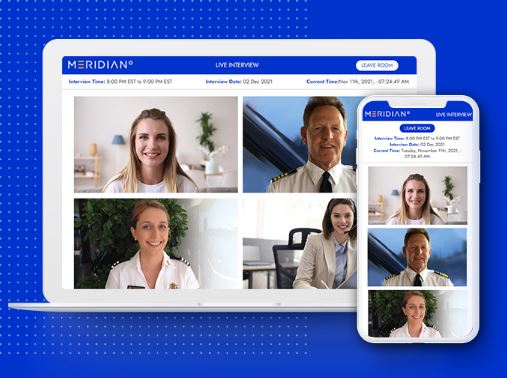 Step 3: VERIFY. We have an in-house verification team of yachting industry experts that manually verifies all crew qualifications with attached documents. Additionally, we also verify crew vessel experiences and references from within the last 5 years. Employers can view any verification data collected free of charge as soon as they are available.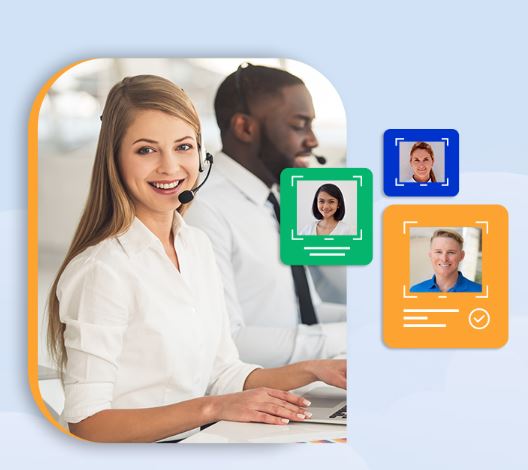 Step 4: MANAGE. Hiring a great crew is only the beginning. Enter CREWmanager. CREWmanager is free with every subscription and allows you to manage all crew on board, their documents, training, leave, and more. Easily manage guests and their preferences too, including notes, menus, passports and other documents. With complete information on all crew and guests, use our time-saving Customs and Immigration tools to auto-populate your entry forms.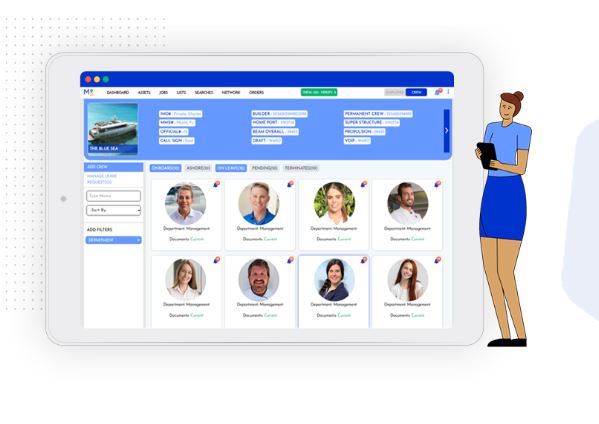 CREWmanager
This amazing tool is free with every hiring platform subscription and allows you to manage all crew on board, their documents, training, leave, and more. Easily manage guests and their preferences too, including notes, menus, passports and other documents. With complete information on all crew and guests, use our time-saving Customs and Immigration tools to auto populate your entry forms.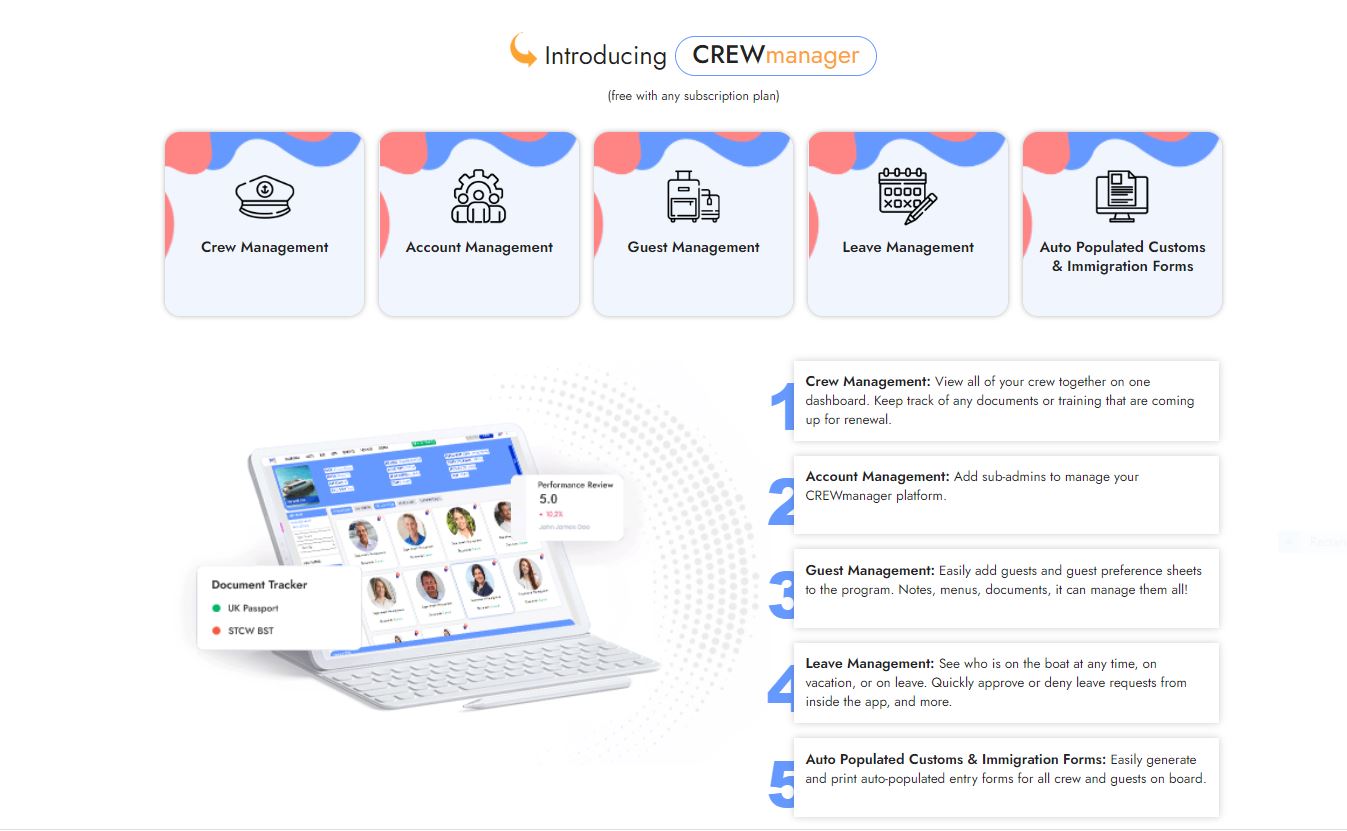 Crew
Meridian° Software is revolutionizing the yachting industry! We are changing the way yacht crew approach job opportunities and manage their careers.Here are the highlights that set us apart:
PROFILEbuilder: We are the ONLY yachting platform in the industry that can eliminate the pain of registration. Our customer service team builds your profile directly from your CV for you. The average crew saves 25 minutes from this process alone! Since the beginning of the year we have built over 3,000 crew profiles.
In-App Interview Software: Our platform has video interview features integrated. Say goodbye to Zoom calls. You never have to leave our platform to seal the deal on that dream job!
Endless Job Opportunities: Meridian° is the job aggregator of the industry. Not only do we have jobs posted daily from our internal customer base of captains, officers, and owners, but we also have opportunities from dozens of partner recruiting agencies. In addition, we proactively source jobs from social media sites like Facebook, LinkedIn, and other platforms. If the job is out there, chances are, you'll find it here.
Verified Qualifications and Work Experience: Our team of experts manually verifies all license and qualification documents uploaded by the crew to ensure the correct type, expiration date, and files are added. Additionally, all vessel work experiences within the last 5 years with contactable references are verified. Our team is proud to say that we have completed over 13,000 of these so far.
PROFILEshare: Easily and securly share your entire digital profile with any employer, with CV and all attachments included! Profiles are always password-protected, and access is granted only for the number of days you select.
Customer Service Team: Our team is comprised of almost exclusively experienced ex-yachties with the passion to continue servicing the industry after they came to work ashore. With more working hours than any other competitor, including weekend hours, support is always one call, email, or chat away.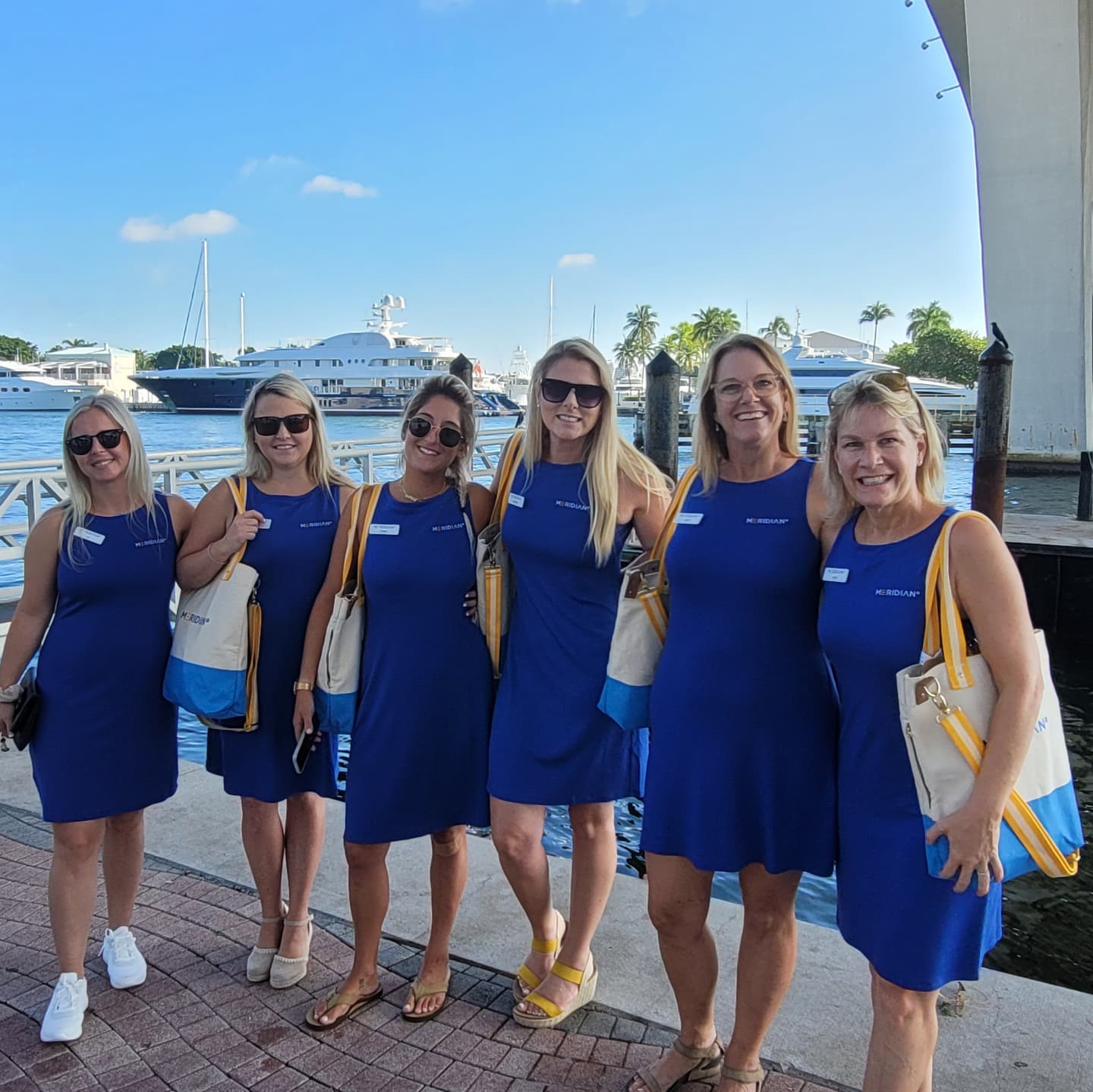 The Crew Dashboard on Meridian° is one of a kind helping crew reach their full potential and employers find qualified crew. Check out even more ways we are helping the crew!
Jobs - See potential matches we have found for you and applied jobs all in one shot for ease of tracking.
Employer Searches - Check out the data showing opportunities in your department for jobs and monitor the demand.
How You Stack Up Against the Competition - Compare Salary, Age, and the number of other crew looking for the same position.
Meridian° CV - Auto-generated CV that updates in real-time based on your profile entry.
Advanced Analytics - Get insight into how your crew profile is really performing on our platform.
Upcoming Events & Newest Blogs - All the latest fun happening around the world for yacht crew, endless information, tips, tricks, and interviews!
ACREW Timeline

Voting beings June 13th and ends on July 11th. Wishing everyone the best of luck for this year's Best Superyacht Software: Meridian° Dockendo DEEP Blue Soft Plan M8 Voly CrewPass SEAZONE Pinpoint Works - Click the following link to read more about the criteria the nominees are being accessed on. https://lnkd.in/eiXax6wj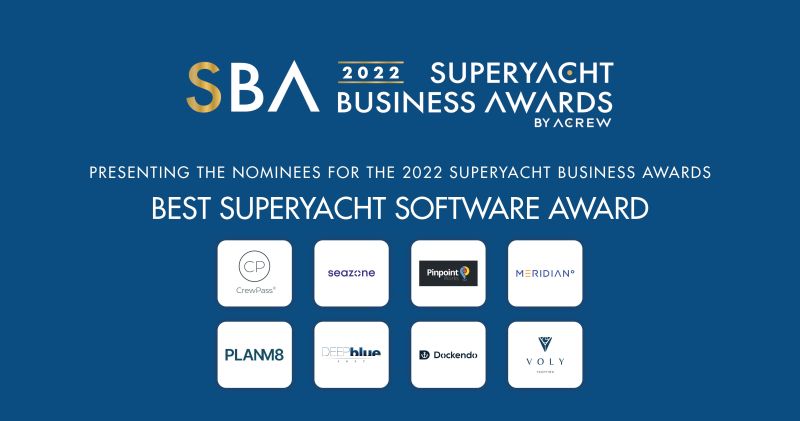 Thank you ACREW! =)
---
Looking for a yacht job? We are here to help guide you on the journey! Send us your CV/Resume and we will create a profile for you today! Crew@MeridianGo.com
Looking for crew? Join now and easily search over 40,000 qualified crew profiles to find your next great hire! Email Sales@MeridianGo.com
Copyright © 2022 by Meridian°
The information provided in this publication is intended for guidance only. We make every attempt to ensure the information included in this publication is accurate and up-to-date. However, Meridian° makes no warranty or guarantee regarding the accuracy of the information within this publication. We recommend, in all cases, seeking specialist advice so that your circumstances can be fully considered.
All rights reserved. This publication or any portion thereof may not be reproduced or used in any manner whatsoever without the express written permission of the publisher except for the use of brief quotations in a book review.