Keeping Crew Fit with Hula Wellness
Keeping fit and active while onboard a yacht can be especially challenging. Chris and Gaby, the founders of Hula Wellness know these struggles all too well. Their experience led them to create a new fitness, wellness and lifestyle brand targeted directly at crew. With their new launch of their Crew Fit Training Guide we decided to sit down with them to learn a little bit more about who they are and what they are doing to revolutionize yachtie fitness scene.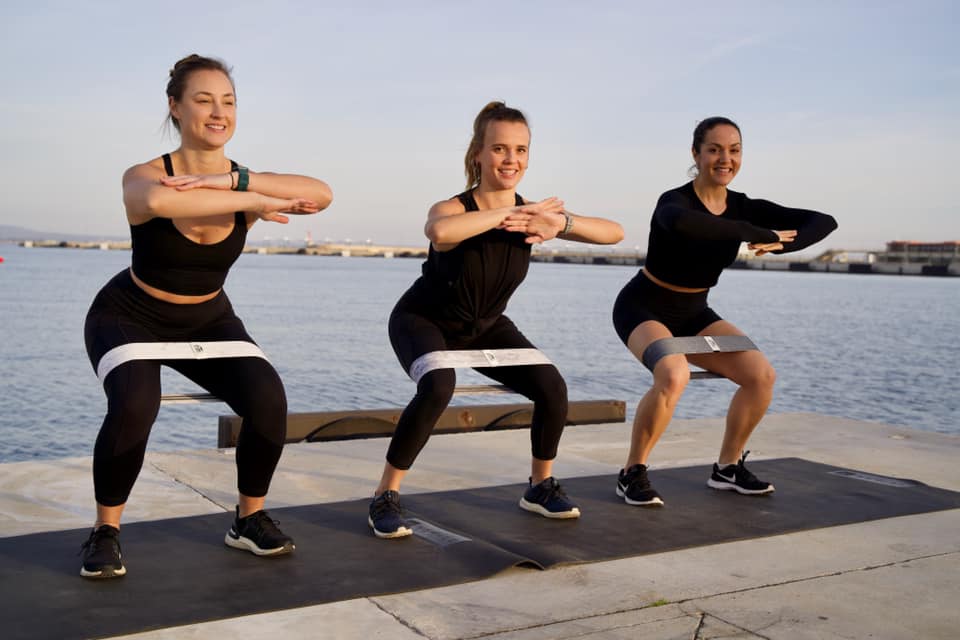 Gaby was born and bred in Cape Town, South Africa. After graduating from University with a degree in marketing she went on to start a successful career in marketing at Ogilvy, a global advertising agency with offices in Cape Town. After two years of hearing friends stories from the luxury world of superyachts, the yachting bug bit and she headed off to Fort Lauderdale to join the industry. What she thought would only be a short stint abroad ended up being 8 years! Gaby started as a junior stewardess and worked her way up to Chief stewardess.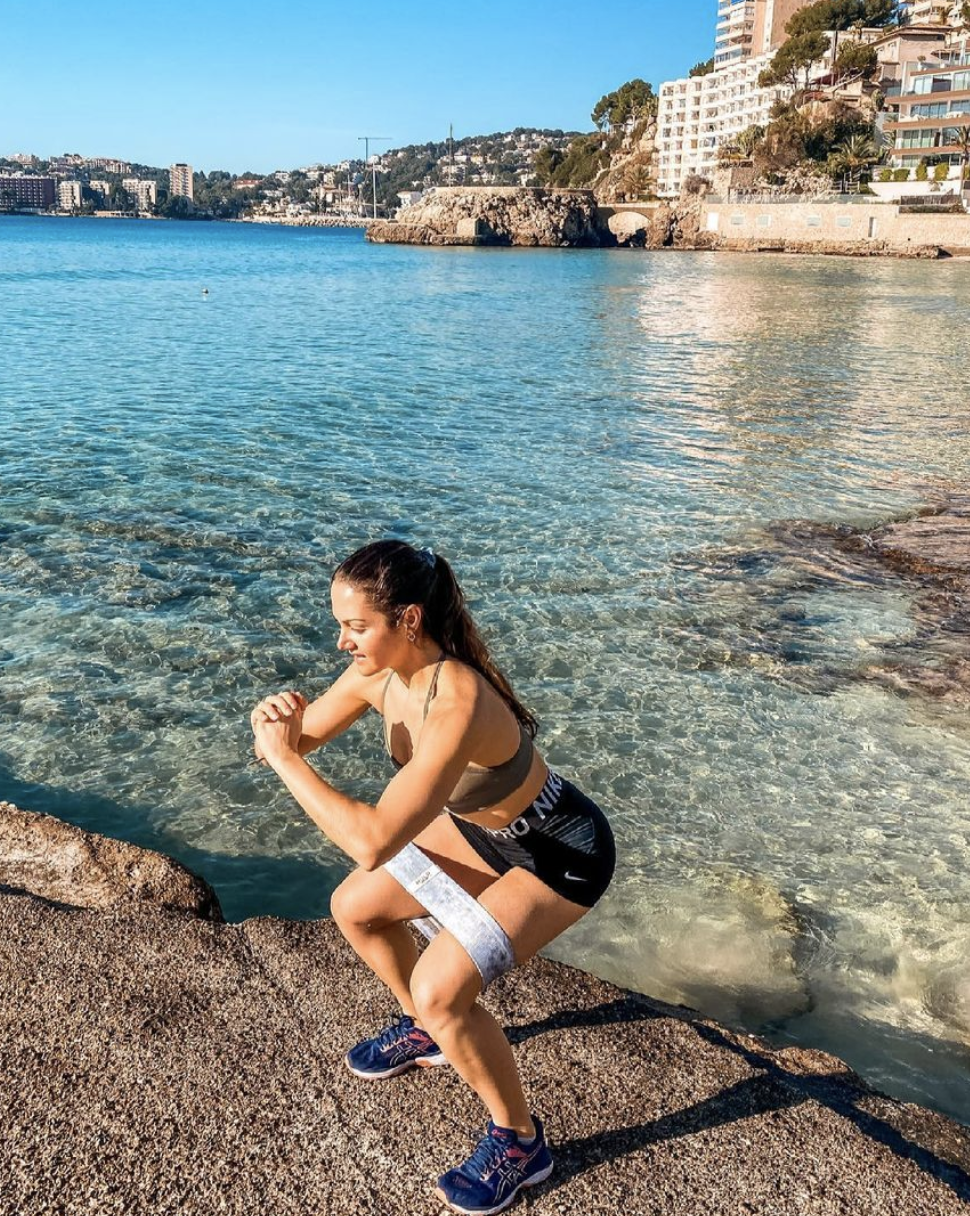 Chris was born in Sydney Australia. His father was a Captain in the British Royal Navy which meant he lived a life moving from coastal port to coastal port around the world… in retrospect a career in yachting was almost inevitable. Despite living in Australia, Italy, America and many others, the majority of his education was spent in the UK culminating with a degree in Computing from the University of Bournemouth. He spent 8 years working in Sales for corporate hospitality companies before being invited to work for a captain friend on a 30 meter sunseaker. He spent 18 months here before moving onto larger yachts and progressing up the ranks. Working on a smaller boat certainly gives you a great work ethic and gives you a chance to be exposed to every element of yachting, with less crew you all have to muck in and help out in every department. He found his home on a 52m yacht, the structure and hierarchy suited his personality well. Having started yachting at 29 he was keen to gain qualifications quickly and move into leadership roles, in the first few years courses really took priority over the holiday and he managed to complete his OOW in 3 years to the day. This enabled him to move up the ranks from Bosun to 2nd officer, to chief officer and most recently he has been rewarded with 2:2 rotation, unusually for yachting this career progression has all taken place on the same yacht with the same owner. We have been extremely fortunate to not only travel the globe including Galapagos, Brazil and French Polynesia, we have also been lucky enough to work for great a great owner and captains, all of which means a happy and healthy work environment.
We met onboard and after a few months started dating. We discovered our shared love of health and fitness and started incorporating this into our daily lives as much as we could while working on board.
One of the challenges we have faced living and working full time on board a yacht is the limited space, time and equipment you have for working out. With these challenges in mind and a love for fitness, we decided to study and both qualified as personal trainers and nutrition advisors. Armed with this knowledge and an in-depth understanding of keeping fit on board, we went on to train not only ourselves but the crew, owner, and various charter guests.
These challenges are also what lead us to launch our company, Hula Wellness.
The first product we launched was a set of 3 premium quality resistance bands which are very compact and a great addition to working out on board. We also launched male and female hoodies for crew to relax in off charter and canvas tote bags for a beach or shopping trip. Most recently we have launched The Crew for Training Guide a fitness ebook aimed specifically at yacht crew. We took all our learnings from the years of training and designed a specific program which considers all the limitations you face when keeping fit on board.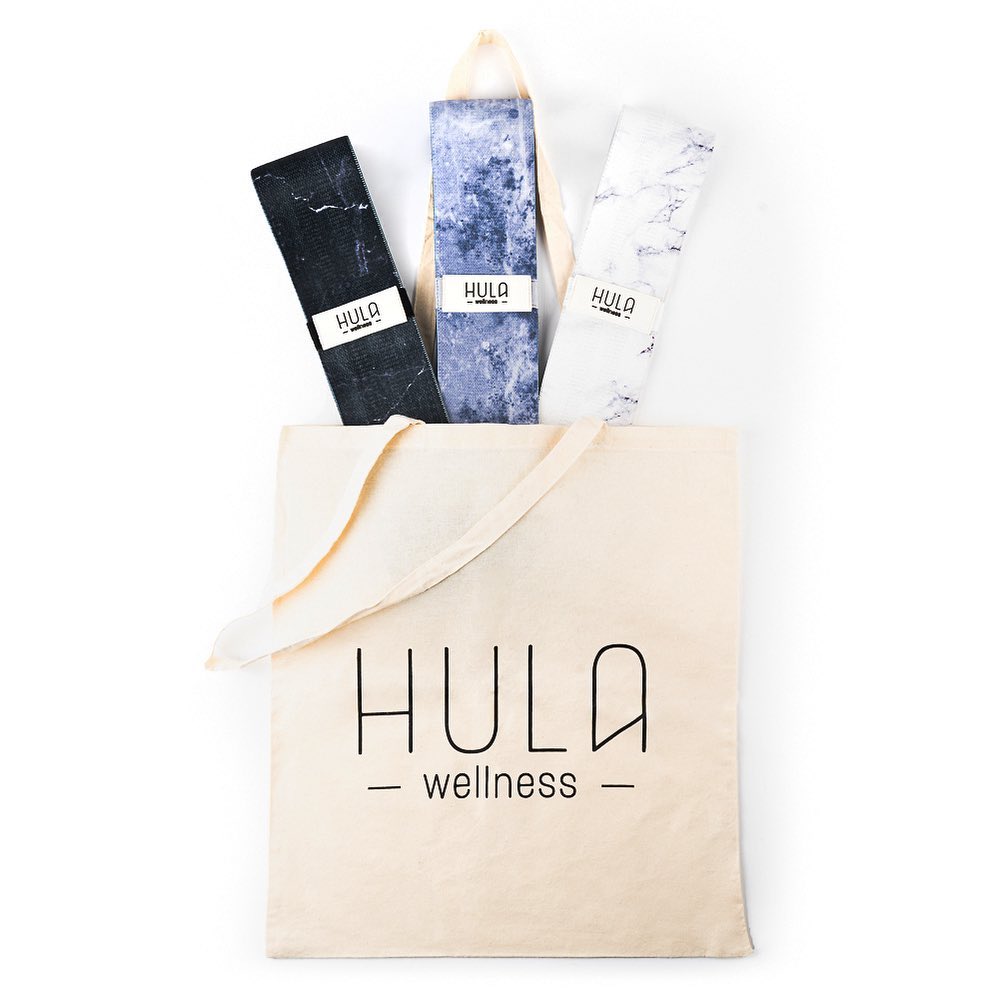 Q. What advice do you have for the crew on balancing work/fitness/health and sanity?
A. As yacht crew in the industry for over 8 years we know full well how hard finding a balance can be, especially in the thick of the season. Our advice would be to dedicate 15 minutes a day to movement. Anything from yoga, a walk, workout, stretch, run etc.. just some time spent moving your body. This will not only help you physically but mentally too. We know that during a busy season when we have a spare moment our first choice would be to get into bed and watch Netflix but by taking just a few minutes for yourself to move, you really will reap the benefits.
Q. Working on yachts can be exhausting. If the crew just don't have the energy to exercise, what should they do?
A. Listen to your body! The hours are long, and the work can be very physically demanding. If you are exhausted, then we suggest resting. It is much more beneficial to rest and catch up on sleep when needed. However, if you do find you have some energy on your break/ before you start your shift, we suggest going for a walk and getting some fresh air. The change of scenery, break from the boat and time for yourself will help you feel more energized.
Q. In your opinion, is the morning really the best time to work out?
A. We are morning people so working out first thing works for us… however this is not the case for everyone, and it is by no means superior to working out later in the day. The best time to work out is the time that works for you (or when you can fit it in). Our only advice would be to not work out too close to bedtime, the recommended time is at least 90 minutes before bed as this can affect sleep and we all know as yachts that sleep is so VALUABLE!
Q. Do you have recommendations for crew with eating plans as this can be tricky when we are surrounded by all the amazing meals chefs create for us?
A. Due to the nature of the industry, following a meal plan can be somewhat impossible, for starters we don't know what ingredients have been used to create the meals we have and it's difficult to measure portion size accurately. My advice would be to follow a simple dietary tip; balance you plate. Ensure that your plate is 1/2 protein, 1/4 Greens, 1/4 Carbs. On most boats there will be a healthier alternative so try to make good choices for example have extra broccoli instead of extra roast potatoes.
Q. What is your fav healthy dessert?
A. Gaby - Carrot cake (we have a recipe for a "healthy" version on our Fitness page @healthandfitnessretreat)
CJ - Greek yoghurt with protein powder, it's so simple and so delicious! I aim to get 3 extra portions (other than my main meals) of protein through the day and this snack really helps me achieve that.
Q. Is there a protein powder you think works wonders?
A. Unfortunately, no protein powder has any magic powers. However, protein is a vital part of our diet and if we are not getting enough in our meals, it can be beneficial to supplement with. We use protein powder mixed in with our oats, in smoothies or with Greek yogurt and muesli. If you don't have a protein powder, there are also simple ways to increase your protein intake through breakfast and snacks (meals not prepared by the chef). Examples are: greek yogurt, cottage cheese, eggs, tinned tuna, nuts and seeds.
Q. What are the benefits of using the Hula Loops?
A. The Hula Loops are a great addition to a workout as they can provide extra resistance, improve stability, and core activation and help improve your form with certain exercises. They are also compact and lightweight making them perfect to travel with.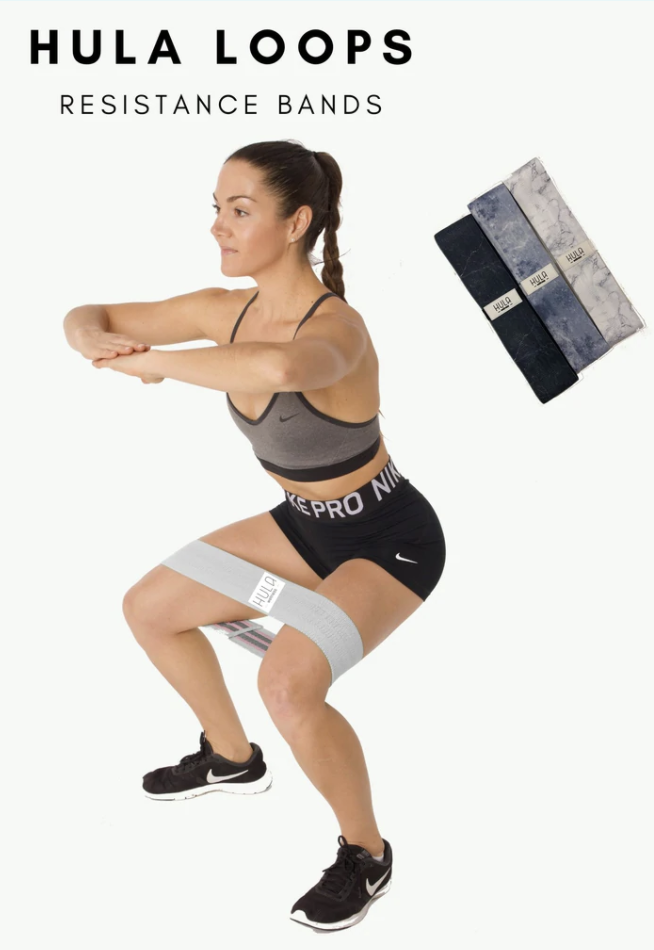 Q. Is there an On Charter Cabin Workout? If not, can you please recommend one!
A. We both know how hard working out on board can be, especially when you don't have access to a gym or gym equipment. With this in mind, we launched the Crew Fit Training guide, an 8-week workout program designed especially for yacht crew which can be done in your cabin with no equipment (water bottles/cans will do).
We also share various workouts/cabin workouts, nutrition tips and advice for keeping healthy and fit while working on board on our Instagram page @healthandfitnessretreat so be sure to check that out!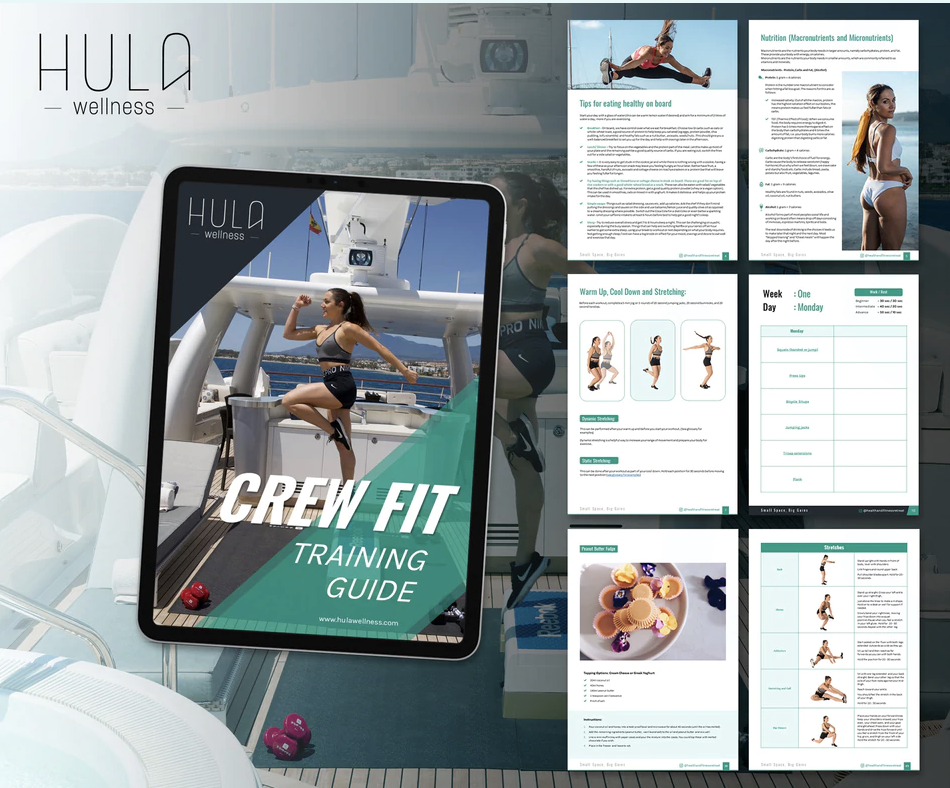 We know keeping fit and healthy can be extremely challenging when working long hours, night shifts, early mornings etc. but we know first-hand how beneficial just dedicating 15 minutes a day to movement can be. Our advice would be to find a workout partner, either another crew member or a friend to help keep each other accountable by checking in daily and providing encouragement. Also, make sure you are fueling your body with good nutritious food as well as a treat here and there (all about balance) and hydrating yourself throughout the day with water… not only caffeine which we know can be a savior on those long days! The yachting industry can be demanding both mentally and physically, but it is also incredible so in those moments when it all feels too much, take a step back and dedicate some time for some form of self-care. Both you and your crew mates will thank you for it.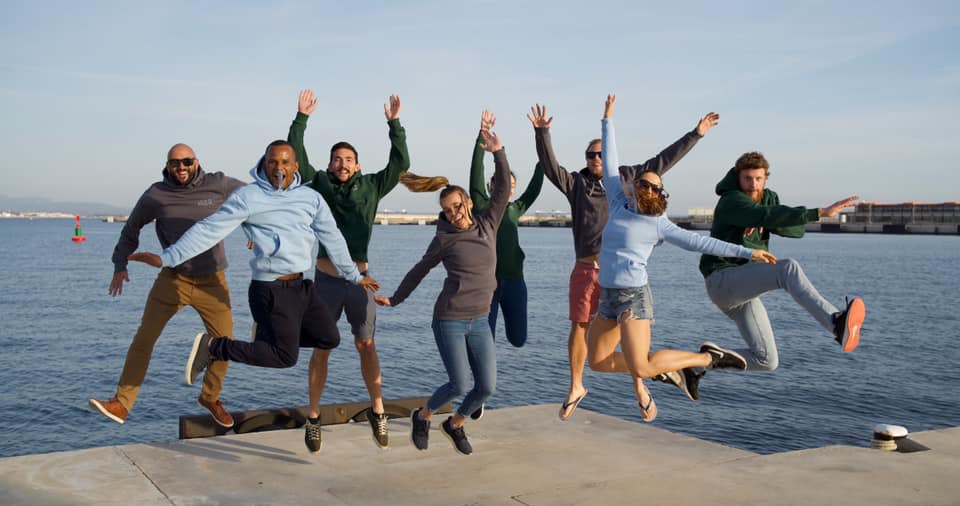 ---
Looking for a yacht job? We are here to help guide you on the journey! Create a free CREW account and start receiving job offers today.
Looking for crew? Join now and easily search over 40,000 qualified crew profiles to find your next great hire!
Copyright © 2022 by Meridian°
The information provided in this publication is intended for guidance only. We make every attempt to ensure the information included in this publication is accurate and up-to-date. However, Meridian° makes no warranty or guarantee regarding the accuracy of the information within this publication. We recommend, in all cases, seeking specialist advice so that your individual circumstances can be fully considered.
All rights reserved. This publication or any portion thereof may not be reproduced or used in any manner whatsoever without the express written permission of the publisher except for the use of brief quotations in a book review.