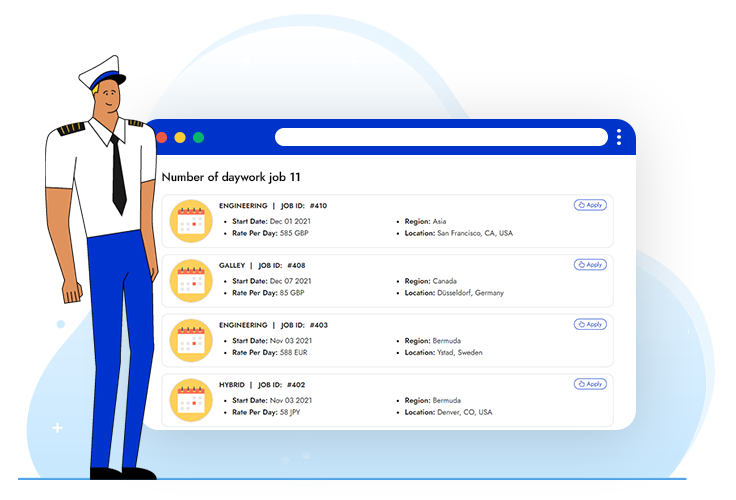 Why you should use us:
01
Free for a limited time.
02
Daywork jobs are automatically removed from the platform 24 hours after the start date you set. No more applications received days or even weeks after the job has passed.
03
Crew can only apply if they have a fully registered account, giving you reasonable assurance that applicants are serious about the job you offer.
04
Remain anonymous if you choose to. Your name and email address are not shown to crew unless you want to write them in your job description.