Introducing CREW

manager
(free with any subscription plan)

Crew Management

Account Management

Guest Management

Leave Management

Auto Populated Customs & Immigration Forms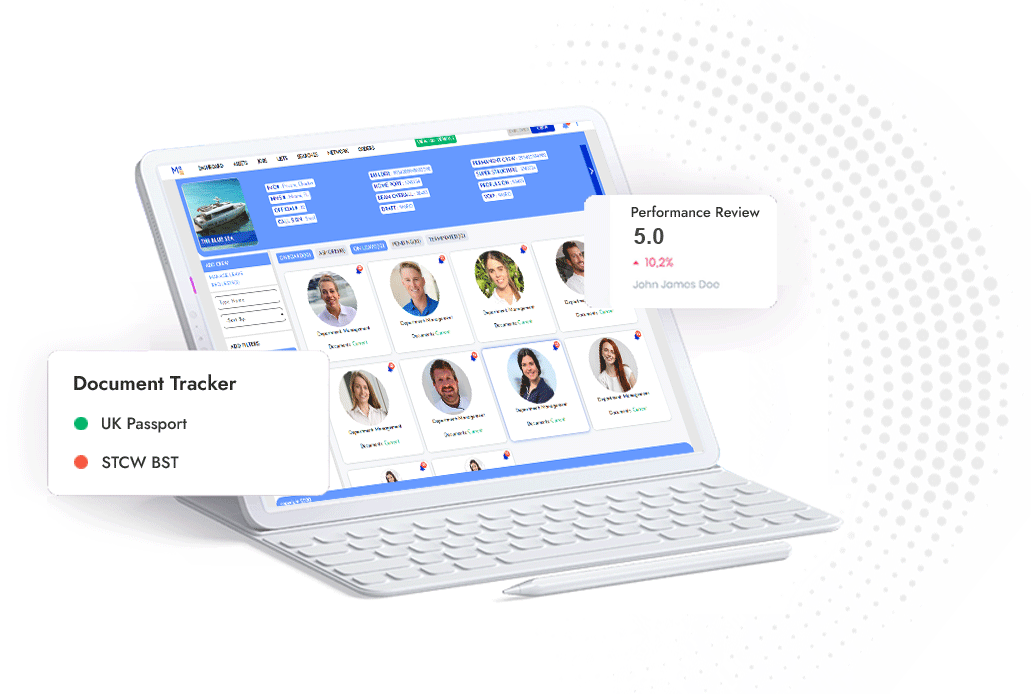 1
Crew Management: View all of your crew together on one dashboard. Keep track of any documents or training that are coming up for renewal.
2
Account Management: Add sub-admins to manage your CREWmanager platform.
3
Guest Management: Easily add guests and guest preference sheets to the program. Notes, menus, documents, it can manage them all!
4
Leave Management: See who is on the boat at any time, on vacation, or on leave. Quickly approve or deny leave requests from inside the app, and more.
5
Auto Populated Customs & Immigration Forms: Easily generate and print auto-populated entry forms for all crew and guests on board.