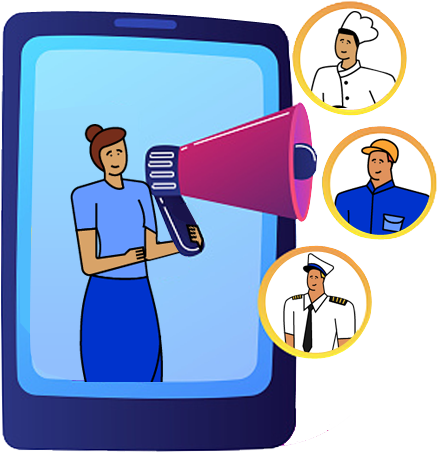 The Meridiano Brand Ambassador Program is an easy way for you to make money in your spare time. Simply join the program, and start making referrals right away. If anyone signs up with your referral code/link, you earn commission. It's as simple as that.
Program Details:
Brand Ambassador receives $100 USD for each verified employer registration.
Brand Ambassador receives $5 USD for each completed crew registration.
Brand Ambassadors are paid quarterly.
Each referred employer receives a FREE 7 day trial.
Each referred crew receives a 25% discount off of each paid crew subscription plan.